Vanity Mirrors Installation & Service
San Jose Glass and Mirror Experts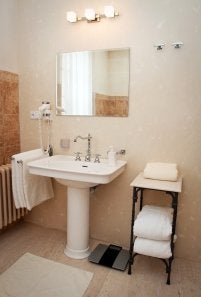 The vanity area is where many of our customers start and end their days. A beautiful, custom-designed vanity mirror is the perfect accompaniment to the makeup or wardrobe section of the master bedroom and bathroom. At Blossom Hill Glass, your satisfaction is our priority with all of our custom glass products, including our high-quality vanity installations. Our vanity mirror services are unbeatable, and we will work hard to uphold the timeless tradition of an elegant and stylish vanity area.
In the Bay Area, no other glass company matches Blossom Hill Glass:
A+ Rating by the Better Business Bureau
Over 25 years' experience in custom glass installation
The highest industry reputation and craftsmanship
Exclusive use of the highest quality products
Receive a free estimate when you call!
Are you ready to install your custom vanity mirror? Whatever your budget or design preference is, our team can work with you to make sure we fulfill all your requests. Customer satisfaction is our priority!
For help with your vanity design project, or to discuss all that Blossom Hill Glass has to offer, give us a call at (408) 629-7500 .
Free quotes are available!